Houdini and Doyle
Stumbled across an interesting blog post about two real life people that have always intrigued me:
- Harry Houdini (1874 - 1926), well-known magician; and
- Sir Arthur Conan Doyle (1859 - 1930), noted author of Sherlock Holmes.
Two questions:
Did you know that these two guys were close friends?

Did you know that Fox is planning a television series about Sir Arthur Conan Doyle?
If you responded affirmative to both questions, then you're ahead of me.
Definitely sounds like my kind of TV show though!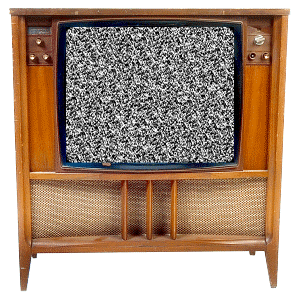 ◊ Harry Houdini & Sir Arthur Conan Doyle to feature in X-Files style program | steampunkjournal.org
◊ Fox ordering TV series about Sherlock Holmes author | ew.com
Had heard that Ian McKellen (played the wizard "Gandalf" in the "Lord of the Rings" trilogy) was going to be cast to play an elderly Sherlock Holmes. The latest brew haha is that the Doyle Estate is suing over copyright violations. Found two links of interest pertaining to that entertainment news.
◊ ' Mr. Holmes' Lawsuit: Arthur Conan Doyle Estate Sues Bill Condon & Distributors | deadline.com
◊ Mr Holmes and the strange case of the alleged copyright infringement | guardian.com
Need to keep up with this!

* * *
HarryHoudini ♦ SirArthurConanDoyle ♦ television ♦ TV ♦ SherlockHolmes ♦ IanMcKellen

Old fashion TV set image: glitter-graphics.com
* * *
Fascinating read on how the friendship between Houdini and Doyle dissolved.
The clash between the champions of scientific skepticism and supernaturalism.
♥
---
Image Credit
» https://pixabay.com/en/oracle-cards-tarot-card-cards-tarot-437688/ by Glegle
---